A travel agency determined to offer you an unforgettable experience


How it started
The Swiss manager of Crocus-Tours, Yannic Etienne, started working in Morocco in the tourism sector in 2008. He has therefore been traveling all over the South of the country for years. His love for the country and the culture gave him the necessary motivation in order to learn the local dialect. This often comes very handy as we mostly attempt to keep our clients off the beaten tracks. And as the local Berbers say, "wana isqsan or ra ijlo!" (someone who asks for their way will not get lost!).
What we offer
Although his mother tongue is French, Yannic will also be able to accompany you in the planning of your trip and on site in English (thanks to his Northern-Irish wife!) and in German (thanks to school and to his many Swiss-German friends!). Following the "all-included" trend, we will take care of the whole organisation of your trip, from the airport to the airport! If required, we will also gladly help you so as to find the best deals for your flights.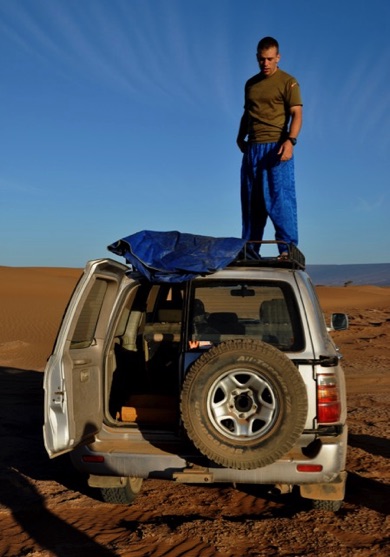 Any other questions?
Please don't hesitate to contact us if you have any other questions or if you want any more information. We hope that we will soon be welcoming you in Morocco so that you could discover this great country and create thrilling memories!