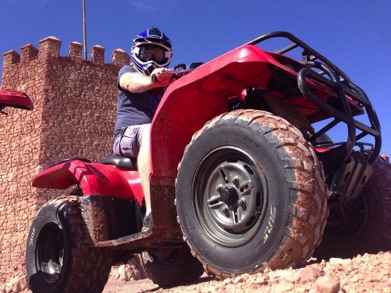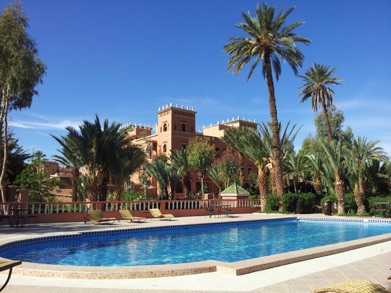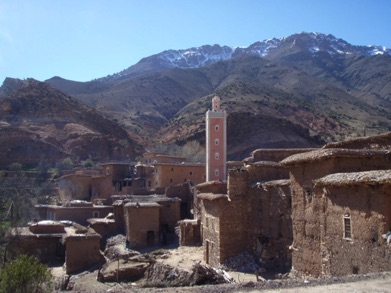 Quad Adventure in Movie Paradise


Day 1
Arrival at Marrakech airport. Transfer to a lovely hotel, which is situated at the heart of the old town –the "medina." Meal on a terrace from which one of the most famous squares of Africa can be admired: Jemaa el Fna.
Day 2
Journey to Ouarzazate. Allowing us to drive over the highest mountain range of North Africa, the High Atlas. The "Tizi n Tichka" pass culminates around 6'600 feet above sea level. Of course, we will take many breaks on the road to enjoy the breathtaking landscapes.
Day 3
Start of the adventure riding the quad bikes. The offroad tracks will lead us to desert landscapes which have been featured in movies and series such as Kingdom of Heaven, Babel, Games of Thrones or Mission Impossible. We will then have lunch in Ait Benhaddou, a UNESCO protected site. After a few more hours on the quad, we will reach our beautiful hotel for the night, at the heart of an oasis.
Day 4
Another day on the quad bikes which will allow us to ride through lunar landscapes. Our goal for the day is to reach Skoura, a village on the edge of a fertile oasis with great palm groves.
Day 5
Ride back to Ouarzazate for the end of our quad adventure. We will recover in a wonderful hotel with swimming pool and palm grove.
Day 6
Quiet day in Ourzazate during which we'll visit the movie studios. Have you ever dreamed of walking through legendary movies sets? We might even meet with one or two movie stars! Of course, we will also do a bit of shopping in order to bring back a few souvenirs...
Day 7
Drive back to Marrakech and transfer to the airport.
Practical Details
- This trip is suited for groups from 4 to 6 people.
- Prices can vary according to the size of the group and the season. Please contact us for more information.
We always want to be flexible. Therefore, the length and the content of the trip can be adapted according to your desires.